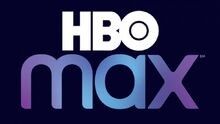 HBO Max is an American subscription video-on-demand streaming service from WarnerMedia Entertainment, a division of AT&T's WarnerMedia. The service has been launched on May 27, 2020, it features content from all companies from WarnerMedia and even 3rd party providers.
Content
HBO
Warner Bros.
Warner Bros. Animation
New Line Cinema
CNN
TruTV
TNT
DC
Cartoon Network
Adult Swim
Turner Classic Movies
TBS
Studio Ghibli
Sesame Workshop
BBC
Crunchyroll
The Criterion Collection
Comedy Central
[adult swim] content
Movies
Aqua Teen Hunger Force Colon Movie Film for Theatres
Samurai Jack: The Premiere Movie
Original Series
Existing [adult swim] content available
Aqua Teen Hunger Force
Ballmastrz: 9009
Black Dynamite
The Brak Show
Frisky Dingo
Harvey Birdman: Attorney at Law
Home Movies
Metalocalypse
Mike Tyson Mysteries
Moral Orel
Rick and Morty
Space Ghost: Coast to Coast
Tim and Eric's Awesome Show, Great Job!
Community content is available under
CC-BY-SA
unless otherwise noted.