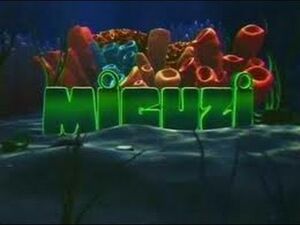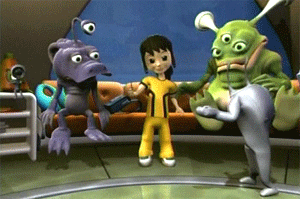 Miguzi was a television cartoon block that premiered on April 19, 2004. This block was themed around Erin, a girl who finds refuge within the confines of a strange spaceship that is trapped underwater and inhabited by aquatic creatures. This lighter-toned action block was from Williams Street, the producers of late-night programming block Adult Swim and Toonami, a block of programming which Miguzi replaced in the weekday-afternoon timeslot. Toonami moved to Saturday nights. Miguzi changed its shows often. The block was between 5-7pm (later 4-6pm).
As of June 2007, Miguzi is no longer on the Cartoon Network lineup and was replaced by Master Control, an interactive block.
Shows
¡Mucha Lucha!
Ben 10
Codename: Kids Next Door
Code Lyoko
Megas XLR
The Powerpuff Girls
Pokémon: Advance Battle
Pokémon: Battle Frontier
Pokémon Chronicles
Robotboy
Team Galaxy
Teen Titans
Teenage Mutant Ninja Turtles (2003)
The Life and Times of Juniper of Lee
Totally Spies!
Transformers Energon
Winx Club
Xiaolin Showdown
Yu-Gi-Oh! GX
Zatch Bell!
Zixx
Community content is available under
CC-BY-SA
unless otherwise noted.