This article is about an upcoming project, product, or production.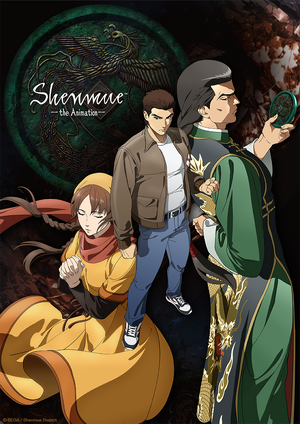 Shenmue: The Animation is an upcoming series produced by Adult Swim, and Crunchyroll, in collaboration with Telecom Animation Films. It's the third series announced by the Adult Swim and Crunchyroll collaboration after Blade Runner: Black Lotus, and Fena: Pirate Princess.
The series will be directed by Sakurai Chikara (season two of One Punch Man, Naruto), and production management provided by Sola Entertainment. Video game creator Yu Suzuki is also onboard as an Executive Producer. It was announced at the Virtual 2021 Crunchyroll Expo.
Synopsis
After he witnesses his father's murder at the family dojo, Ryo dedicates his life to finding the man responsible — a mission that takes him from the streets of Yokosuka, Japan to the sprawling metropolis of Hong Kong, and beyond. Soon he'll learn that larger, mystical forces are at play as he trains to become the ultimate martial artist in his quest for revenge.